Tipps zum Deutsch lernen – Podcasts 🇬🇧 🇺🇸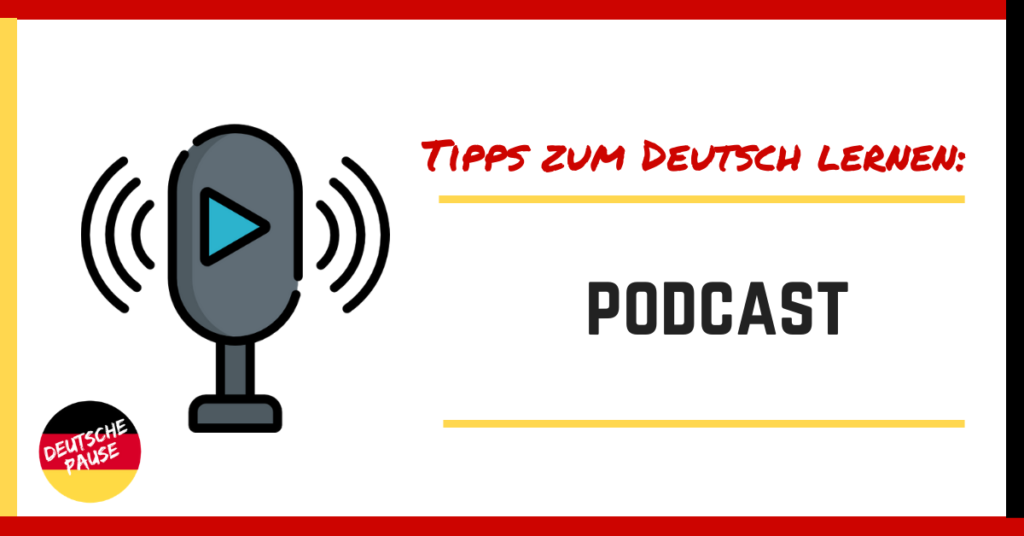 Here you will find links to websites with podcasts for all levels. But how can you learn with them? How can you improve your German with those podcasts?
Just like with texts, repetition is the key. Many people neglect the importance of 'creating a filter' for each language they learn. Languages have very different sounds and many times our ears are not trained to hear some minimal variations in sound.
That's why listening to the language , especially in the beginning, is vital. It can even improve your speaking! P
Prefer podcasts that have a transcription, but also that deal with topics that are interesting for you , of course! Podcasts are great companions while walking, jogging, going to and coming from work, while you cook or clean the house... Podcasts are great for people who dont have much time and who like to take advantage of every second!
WHAT YOU CAN DO:
1) listen and read at the same time;
2) try just reading the text and understanding it (if it's in your level) or just reading without understanding if it's too hard for you;
3) listen again without reading. Can you understand it better now? If yes, great! You can move on to the next podcast or episode. If not, I suggest repeating steps 1-3 as many times as necessary. I suggest leaving at least a few hours between steps. If you wait for one or two days especially if you are doing ir for the second or third time might be good too.
To the list:
Yes! In case you still didn't know, we also have a podcast. It was stopped last year but we started recording episodes again and they will be weekly. It is especially recomended for learners A2 and above, but it can be a good trainning to improve your listening even if you are a beginner. The topics rangen from travelling, German history, culture...
Slow German is a podcast that has been around for quite some time already and has almost 200 episodes about varied topics. As the name states, the texts are read slowly to help you understand it better. It is recomended for intermediate and advanced students but can be useful for all levels.
In this program that reminds os of a videogame you will follow the adventures of Anna throughout Berlin. The comments and explanations are available in English. There are transcripts available too. Recomended for beginners.
The audio language course "Radio D" is aimed at beginners with no or little previous knowledge and covers levels A1 and A2 within the Common European Framework of Reference for Languages. It helps you train your listening comprehension in a unique way. You can listen to all audio clips and read the manuscripts for them here. Radio D was created in collaboration with the Goethe-Institut.
New cases for the Radio D reporters: In this audio course, follow Paula and Philipp across Germany as they investigate a mysterious laser attack in Jena and follow traces of the Berlin Wall. The second part of the language course fulfills Level A2 of the Common European Framework of Reference for Languages.
The language course "Deutsch – warum nicht?" tells the story of Andreas, a journalism student who works as a doorman at a hotel. Each series consists of 26 lessons with dialogs, exercises and downloadable audio clips. The language course covers levels A1 to B1 of the Common European Framework of Reference for Languages. It is aimed at both beginners and advanced students. "Deutsch – warum nicht?" was created in collaboration with the Goethe-Institut.
LANGSAM GESPROCHENE NACHRICHTEN
This is a news program. The news are read slowly. But as the vocabulary used is very rich, this content is better recomended for advanced students. From Monday to Saturday they post new audios. It is a great way to keep informed about what is happening in the world while listening to audios in German.
On this websiteyou will find 'authentic' German podcasts. This means that they are made for German bnnatives about travel, health, sport, economy...
Do you know any other cool podcast? Share it with us!
Viel Spaß!